Team Alleghenies is more than an organization. It's a movement.
Team Alleghenies is a team dedicated to increasing organ, tissue and cornea donation awareness through action. Whether that action takes the form of its flagship event — the Transplant Games of America — or other activities, members work together to serve the greater good of communities in western Pennsylvania and West Virginia, and of the donation/transplantation family, thus continuing the legacy of donors and donor families everywhere.
Bolstered by the support of CORE, Team Alleghenies promotes unity throughout the region through meetings, support groups and educational initiatives.
Team members include:
Donor families
Recipients of life-saving organ or bone marrow/stem cell transplants
Recipients of cornea, tissue, or bone grafts
Living kidney and liver donors
Caregivers and supporters
---
BENEFITS OF BEING A TEAM MEMBER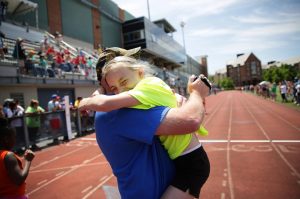 An opportunity to honor organ, tissue and cornea donors, and their families
A chance to advocate for recipient and living donor needs
An outlet for grief and a place to find peer support
Participation in the Donate Life® Transplant Games of America
---
DONATE LIFE TRANSPLANT GAMES OF AMERICA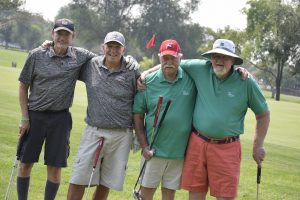 The Transplant Games of America (TGA) are a multi-sport festival event for individuals who have undergone life-saving transplant surgeries; the games highlight the critical importance of organ, tissue and cornea donation, while celebrating the lives of organ donors and recipients.
Every other summer, the team attends The Transplant Games of America. Aside from the sporting competitions, which include ballroom dancing, bingo, bowling, golf and poker, athletes and their families, donor families and thousands of supporters participate in spectacular opening and closing ceremonies and a series of tributes to many of the heroes of organ donation.
---
FUNDRAISING/SPONSORSHIP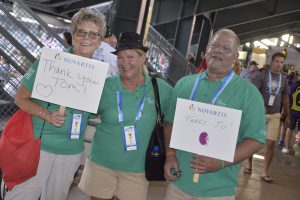 In 2020, Team Alleghenies Transplant athletes will be participating in the Donate Life Transplant Games of America, which will take place in Meadowlands, New Jersey. Unfortunately, many of the team members are financially burdened due to their healthcare and expensive medications. But with financial support from private organizations, Team Alleghenies Transplant hopes it will be possible for these athletes to attend. If you are interested in helping Team Alleghenies Transplant members continue to share their message of the power of organ, tissue and cornea donation, please contact Nancy Kaminski and Tim Mattern at fundraising@teamalleghenies.org.
---